What is Platinum Flake Concrete?
Our Platinum Flake system is a resin type coating that consists of a tinted epoxy base coat, vinyl chip flake broadcast and a clear poly topcoat.
Used in a variety of applications for both residential and commercial services. This look gives a fresh sleek finish to your concrete!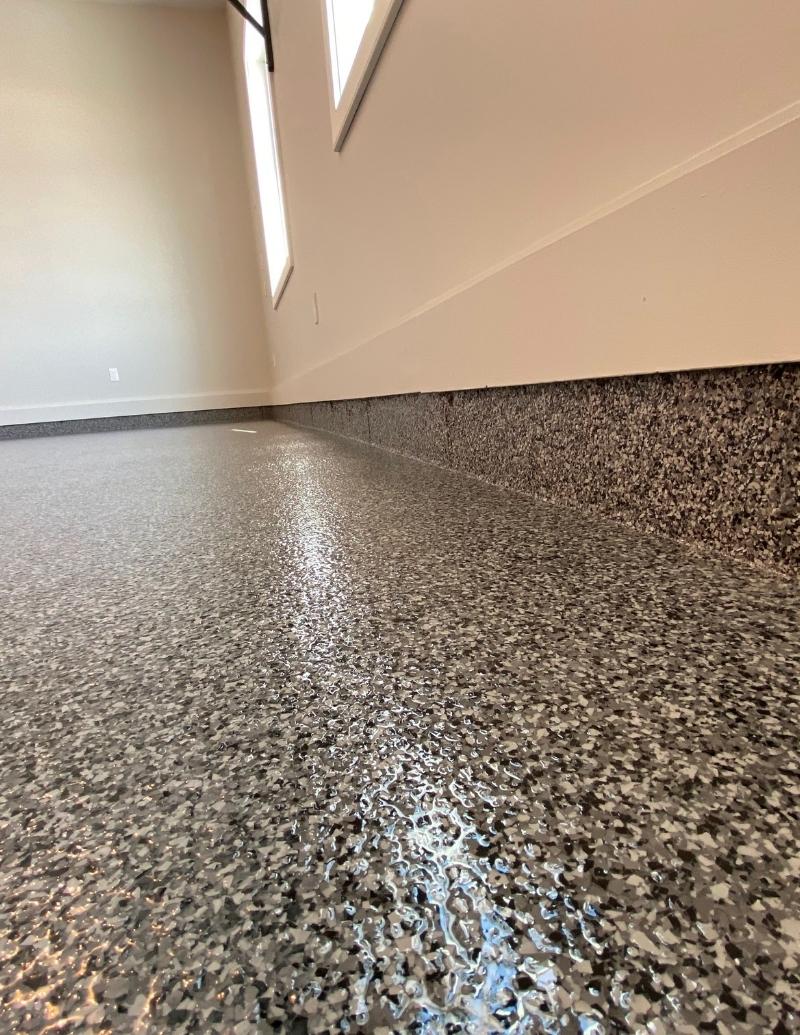 Basements
Why pay for carpet when you know it's going to get stained. Easy to clean no matter what gets thrown at it!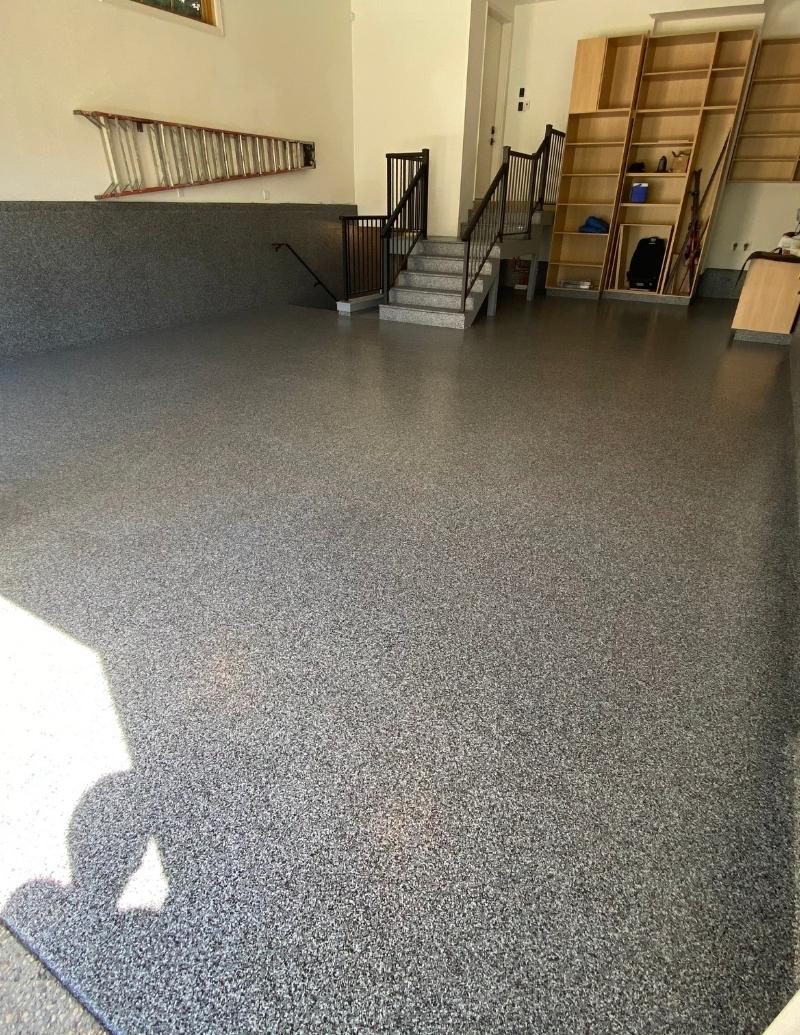 Garage Floors
Our platinum flake can stand up to Calgary's toughest weather conditions for years to come!
Garage floors

Basement floors

Patios

Decks

Showrooms

Warehouses

Mechanic shops

Retail store fronts commercial/industrial
Step 1: 
Diamond grind the surface.
 Step 2: 
Repair any deterioration/ damage.
Step 3:
Fill cracks and expansion joints
Step 4:
Apply tinted epoxy base coat 12-14 mills
Step 5:
Broadcast vinyl flake chips
Step 6:
Apply clear poly top coat 10-12 mills
This flooring system is virtually maintenance free, sweep road gravel out occasionally to avoid wear on the top coat.
Quality
We source all of our materials from Canadian suppliers to meet the highest of industry standards.
Customer Service
Customer Service is our number one priority! We guarantee 100% customer Satisfaction from start to finish.
Durability
Our experienced technicians and high-quality materials ensure you're project will last throughout the years.
10 Year Warranty
All of our residential services are backed by our 10 year warranty. Contact now to find out more about our services.
Servicing
Calgary & The Surrounding Area
Kelowna & Lake Country
Location
87 Marquis Green SE, Calgary, AB T3M 1X8
Shop
64218 426 Ave, Aldersyde, AB T0L 0L0
Hours
Mon:9am – 5pm
Tue: 9am – 5pm
Wed: 9am – 5pm
Thur: 9am – 5pm
Fri: 9am – 5pm
Sat: Closed
Sun: Closed