At Platinum Concrete Coatings we make every project look like a work of art. With customer satisfaction being our top priority, choosing platinum means you are choosing the best!
Calgary's Best Choice For Concrete Coating
Platinum Concrete Coatings is a Calgary based coating company, servicing all of southern Alberta and British Columbia. We pride ourselves on our commitment to customer satisfaction, as well as providing a final product that will stand up to the toughest conditions. Our philosophy is to change your perspective on what concrete coating truly is. For many companies out there providing concrete coating is just a utilitarian service. At Platinum Concrete Coatings, we take it one step further and integrate quality systems that have beautiful design aspects so that you can get the most out of your home or commercial concrete. We provide solutions for all your concrete coating needs.
Our commitment to our clients is to always provide the best quality service, with a variety of products to suit any budget.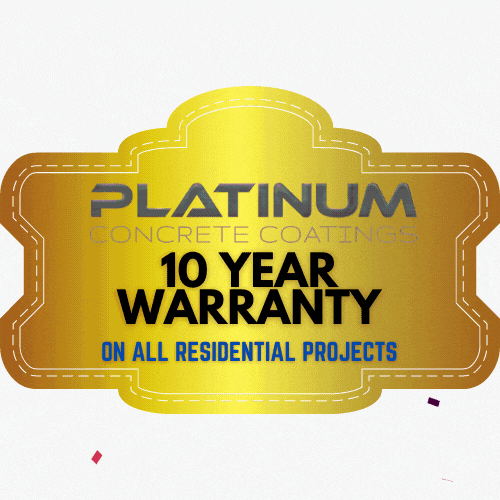 Servicing Calgary, Alberta, & Parts Of British Columbia
Quality
We source all of our materials from Canadian suppliers to meet the highest of industry standards.
Customer Service
Customer Service is our number one priority! We guarantee 100% customer Satisfaction from start to finish.
Durability
Our experienced technicians and high-quality materials ensure your project will last throughout the years.
10 Year Warranty
All of our residential services are backed by our 10 year warranty. Contact now to find out more about our services.
Servicing
Calgary & The Surrounding Area
Kelowna & Lake Country
Location
87 Marquis Green SE, Calgary, AB T3M 1X8
Shop
64218 426 Ave, Aldersyde, AB T0L 0L0
Hours
Mon:9am – 5pm
Tue: 9am – 5pm
Wed: 9am – 5pm
Thur: 9am – 5pm
Fri: 9am – 5pm
Sat: Closed
Sun: Closed